We provide lawn and landscaping services for homes and businesses in Trinity, NC.
Our team strengthens lawns, creates beautiful outdoor living spaces, and maintains irrigation systems.
Trinity, NC is a city in Randolph County. It is home to Duke University, one of the best educational institutions in the country. The university campus is already a sight to behold for locals and tourists, but one place at Duke University that you should not miss is Duke Forest. If you want a place to bike, hike, run, or relax, this 7,000-acre forest is perfect.
At Ideal Landscaping & Irrigation, we offer lawn and landscaping services to homes and businesses in Trinity, NC. Whether you need help strengthening your lawn, beautifying your outdoor living space, or keeping your irrigation system in optimum condition, we are your team!
---
We offer care and maintenance services for your lawn and landscape.
Robust lawns and pristine, vibrant landscapes are a product of hard work, and we can help achieve this dream for your property in Trinity with our full-service landscape maintenance program! This program includes lawn care services that give your grass everything it needs to thrive, like lawn fertilization to provide essential nutrients and weed control treatments to eliminate invasive weeds. It also includes aeration to relieve soil compaction, and overseeding to promote fuller grass growth. We'll also ensure your landscape looks its best with our landscape maintenance services. Our team will refresh your property's appearance by removing leaves and debris, trimming your plants, mowing your lawn, and installing mulch. Here are all the services included in our full-service maintenance program:
Lawn Fertilization
Weed Control
Aeration
Overseeding
Leaf Removal
Trimming & Pruning
---
We install gorgeous softscapes and hardscapes to give you stellar outdoor living space.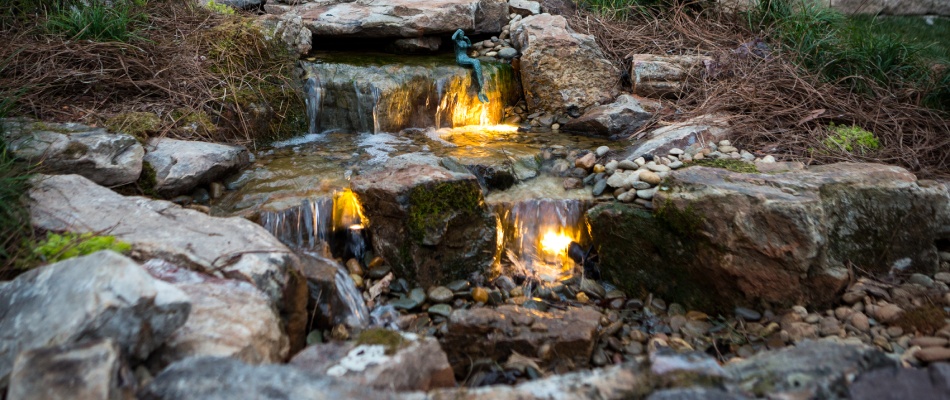 Upgrading your outdoor living space is an avenue to unleash your creativity, and we're more than happy to be part of this journey! We can help you transform your property in Trinity by designing and installing durable and stylish hardscapes like patios, fire pits, outdoor kitchens, and water features. Establishing new lawns is also an area of expertise for us. Choose whether you want a new lawn using seeds, sod, or artificial turf, and we'll make it happen for you. We can also renovate your softscapes to give your property a pop of color. Check out our landscape design and installation services below:
Landscape Renovation
New Lawn Services
Driveway Installation
Outdoor Steps Installation
---
Our Irrigation Services Keep Your Irrigation System in Good Condition Year-Round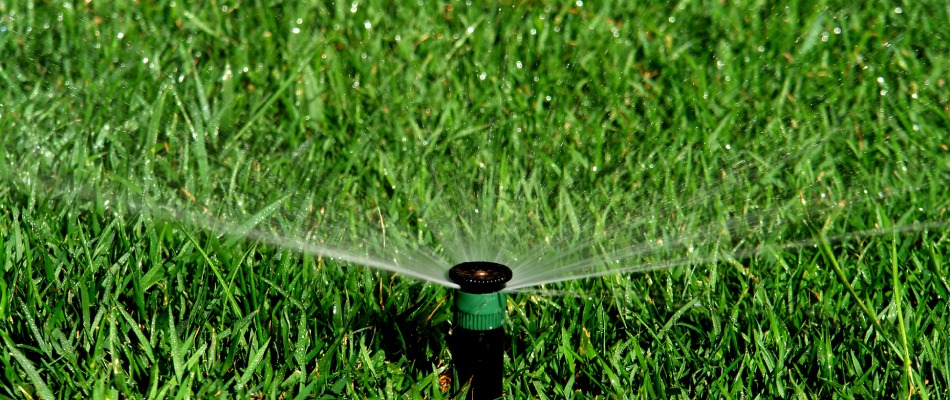 We offer comprehensive irrigation services to help homes and businesses in Trinity keep their grass and plants hydrated and healthy. At Ideal Landscaping & Irrigation, our irrigation installation service gives you the freedom to choose between sprinkler and drip irrigation systems. Once we've installed your irrigation system, you can count on our team to keep it in good working condition year-round. Below are the irrigation services we offer:
---
Call our team today to schedule our lawn and landscaping services!
Our team at Ideal Landscaping & Irrigation offers top-quality lawn and landscaping services to homes and businesses in Trinity, NC. Since 1999, we have consistently delivered exceptional results to our clients, and we are committed to continuing the same level of quality service. Call our team today at (336) 396-9191 to schedule any of our lawn and landscaping services.