Professional Lawn & Landscaping Services in Mebane, NC
We provide services including lawn fertilization, irrigation installation, landscape renovation, and much more!
With 310 acres of parks, two golf courses, and 20 special festivals, parades, and live music events a year, no one in Mebane, NC can claim boredom! For something more educational, check out the Mebane Historical Museum & Train Display which collects, preserves, and exhibits items from the city's history as well as many model trains. Then, take a walk downtown to peruse the unique shops and restaurants there, with everything from antique stores to gift shops.
Our company provides professional lawn and landscaping solutions to the communities in and around Mebane, NC so they can cross one more thing off their to-do list. Our services include weed control, irrigation management, patio installation, and more. Call our team at (336) 396-9191 today to get a quote on your next service!
---
Our Professional Installation Services Include Patios, Retaining Walls, & More
If you've had your eye on a big project to enhance your outdoor experience and increase your property value, look no further than our installation services!
Our landscape renovations will rejuvenate your landscape beds with beautiful plants!
---
Our team will care for your lawn and landscape with our full-service landscape maintenance program.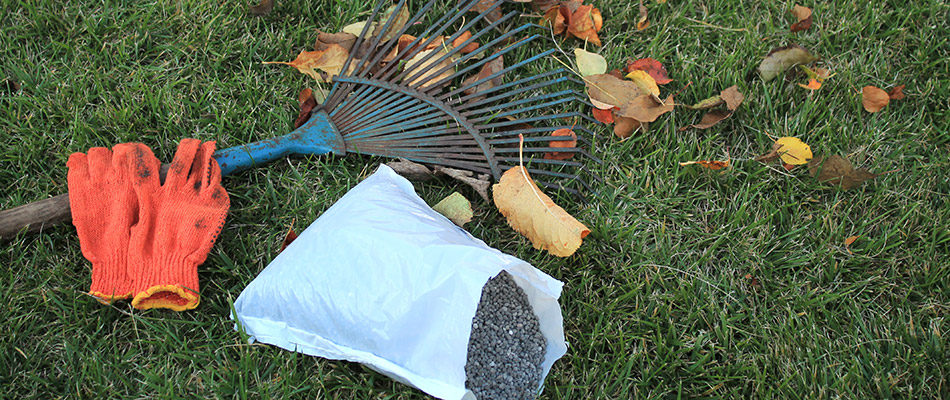 Our full-service landscape maintenance program will ensure your lawn and landscape are well cared for and thriving.
Lawn Fertilization: We'll apply six applications of high-quality fertilizer to ensure your lawn gets all the nutrients it needs to thrive.
Weed Control: Our comprehensive weed control treatments will help keep your lawn weed-free so that your grass has no competition for resources.
Aeration: We recommend scheduling our aeration service yearly to break down soil compaction so your lawn has no difficulty receiving nourishment.
Overseeding: With our overseeding service, we'll not only fill your lawn with high-quality fescue seeds, but we'll also apply a starter fertilizer to ensure it starts off on the right foot!
Lawn Mowing: Our professionals will cut your grass to the ideal height for its health and rotate mowing patterns to help prevent soil compaction.
Trimming & Pruning: We can accommodate your preferences for styles, shapes, and techniques when trimming and will selectively prune when needed to encourage good plant health.
Mulch Installation: While we have a mulch blower available if needed, we'll mulch by hand where possible to ensure that every piece of mulch goes where it needs to.
Leaf Removal: Leaves won't stand a chance against our professional leaf removal service! We'll ensure your property looks pristine by the end.
Yard Cleanups: Our yard cleanups are available in spring and fall and can include pruning, landscape bed renovation, lawn mowing, debris removal, and more.
Commercial Snow Removal: We'll ensure your business stays safe for both customers and employees and offer a zero to three-inch snow trigger.
---
Our Irrigation & Drainage Services
If you're trying to resolve an issue with standing water on your property or watering your lawn and landscape, we can help!
Irrigation Installation: Whether you're interested in a new sprinkler system or drip irrigation, we've got you covered with our custom installations.
Irrigation Winterization: Our winterization service runs from November through the end of December to prepare your irrigation system for the cold weather.
Irrigation Start-Up: Once the weather warms back up, we can reactivate your irrigation system and perform a full-system wet check to make sure it's operating at peak capacity.
Irrigation Repairs: We offer timely and effective irrigation repairs so that your lawn and landscape don't go without proper hydration for long.
Irrigation Management: In our management program, our technicians will review your system for proper operation, check for leaks, make necessary adjustments to the timer and sprinkler heads, and more.
Drainage Solutions: Rather than just applying a bandage solution, our team will analyze your water flow issue and help you choose the best drainage solution both for the problem and your desired aesthetic.
---
Call our team today to schedule our professional lawn and landscaping services!
At Ideal Landscaping & Irrigation, our focus is always targeted on one factor, no matter the job or service we're performing: you. Our #1 priority is customer satisfaction, so if you're not happy, neither are we. Our team consists of the best in the business because we don't believe in sending anything less to your property. Our services are available for property owners in Mebane and nearby cities in North Carolina. Call our team at (336) 396-9191 today to schedule any of our professional lawn and landscaping services!