Professional Lawn & Landscaping Services for Property Owners in Pleasant Garden, NC
Our services include lawn care, landscape maintenance, irrigation, and hardscape and softscape installations.
Pleasant Garden, NC, is a small town in Guilford County and home to just over 5,000 people. While it's a suburb of Greensboro, it lives up to its name and offers a pleasant, rural area to settle down. What's more, there's a 409-acre wildlife refuge here called Hagan-Stone Park, which boasts campsites, lakes, and natural beauty everywhere you look. A little further away, you can enjoy the many sites, museums, and activities in the vibrant city of Greensboro.
At Ideal Landscaping & Irrigation, we provide our professional lawn and landscaping services to homeowners, business owners, and HOA property owners in Pleasant Garden, NC. Whether you need lawn care, landscape maintenance, irrigation, or hardscape and softscape installation services - we offer it all.
---
A Healthy, Beautiful Lawn & Landscape Is Within Reach With Our Full-Service Landscape Maintenance Program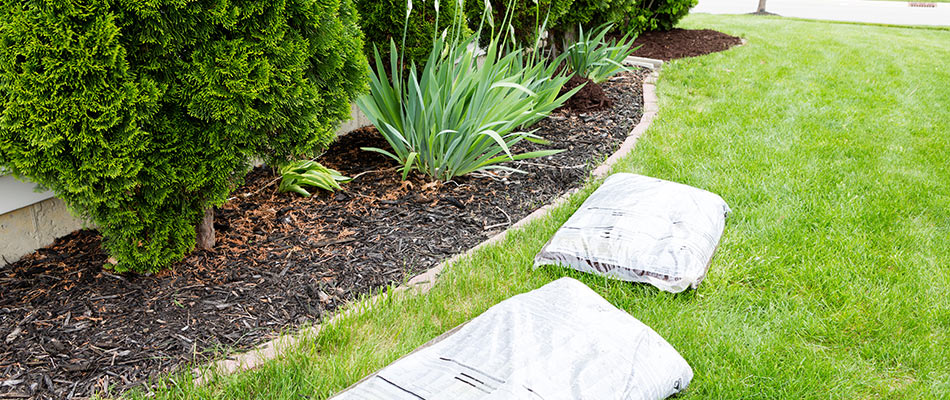 It takes more than one service to achieve a healthy, beautiful lawn and landscape - fortunately, this is within reach with our full-service landscape maintenance program! This program includes all the services your lawn will need, beginning with fertilization and weed control treatments. We'll apply our fertilization treatments several times throughout the year to keep your turf nutrient-rich. Then, our pre- and post-emergent weed control treatments will ensure it stays weed-free. We'll also mow your lawn weekly from March until November, then switch to a bi-weekly basis during the off-season. That way, your grass will stay healthy and manicured!
Not only will we give your lawn the TLC it deserves, but your landscape too! We can keep your plants healthy and beautiful with our trimming and pruning service. We also offer yard cleanups in the spring and fall to spruce up your landscape, which includes plant pruning, landscape bed renovation, debris removal, and even lawn mowing! All of the services offered in this program are as follows:
Fertilization
Weed Control
Aeration
Overseeding
Lawn Mowing
Trimming & Pruning
Leaf Removal
---
We can install hardscapes and softscapes for your property in Pleasant Garden, NC.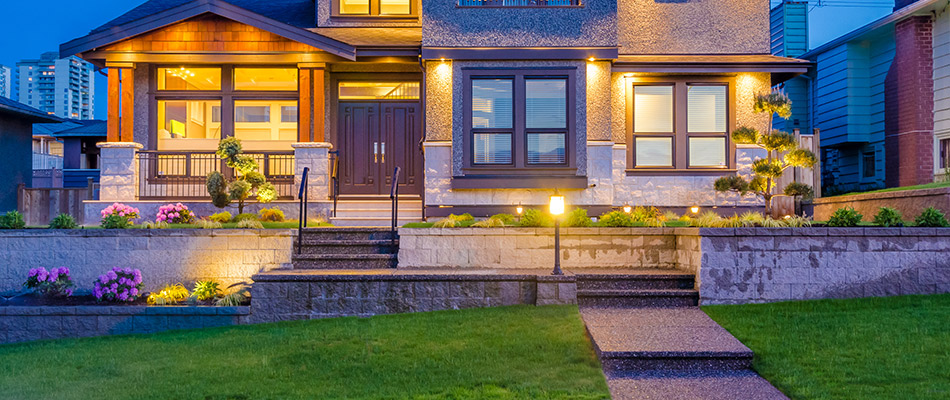 Hardscapes are a worthwhile investment, and we can install various features for your property in Pleasant Garden, NC! A stunning new fire pit or outdoor fireplace will keep you warm on chilly nights, while an outdoor kitchen will create a unique cooking experience for anyone involved! Whether you want a grill, refrigerator, outdoor burner, or virtually any other amenity - we've got you covered.
We can install a patio with a walkway to match using pavers, natural stone, or brick materials. If you want to brighten your outdoor living space at night, our landscape lighting installation service is for you! We can also add a water feature for a calm, serene ambiance, including bubblers, water fountains, and ponds.
Take your softscapes to the next level with our landscape renovation service, where we'll renovate your landscape beds for a fresh, new look. We also offer new lawn services for our design and build clients, including sod installation, seeding, and artificial turf.
Outdoor Step Installation
New Lawn Services
If you have flooding issues on your property, we offer drainage solutions to remedy them, including dry creek beds, downspouts, and catch basins!
---
Our Irrigation Services Include Installation, Start-Ups, Repairs, & More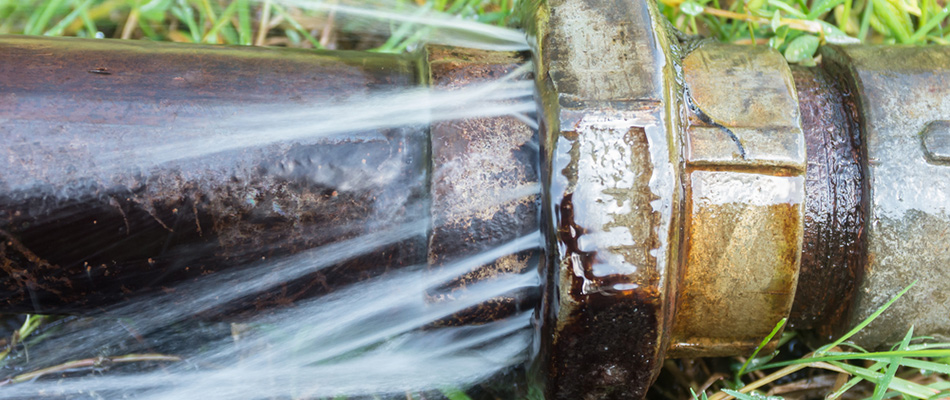 Irrigation systems are highly beneficial, as they optimize water usage to keep your lawn and landscape properly watered without skyrocketing your water bill. If you want to install a new irrigation system for your property or repair your current one, we're the ones for the job. We also offer winterization and startup services; we'll shut down your irrigation system in the winter and then bring it back online in the spring.
---
Call to schedule any of our lawn and landscaping services.
At Ideal Landscaping & Irrigation, we offer lawn care, irrigation, hardscape and softscape installations, and landscape maintenance services to properties in Pleasant Garden, NC. We've been providing top-quality services for 23 years, and we have all the training and knowledge needed to do it right the first time. Call (336) 396-9191 to schedule any of our services!