Our lawn and landscaping services are available to homes and businesses in Jamestown, NC.
We can maintain the health of your lawn and the pristine condition of your landscape.
The beautiful town of Jamestown, NC in Guilford County is home to about 4,000 people. It is named after James Mendenhall, one of the original settlers from Pennsylvania who moved here to establish a farmstead. Today, the Mendenhall Homeplace is one of the most famous attractions in this town. Other things to do near Jamestown include visiting the High Point City Lake Park and the World's Largest Highboy Dresser.
Our team at Ideal Landscaping & Irrigation provides our exceptional lawn and landscaping services for homeowners and business owners in Jamestown, NC. We work to maintain your lawn's health and your landscape's pristine condition. Our crew also offers irrigation services to keep your lawn and plants hydrated.
---
Our care and maintenance services will keep your lawn and landscape in tip-top shape.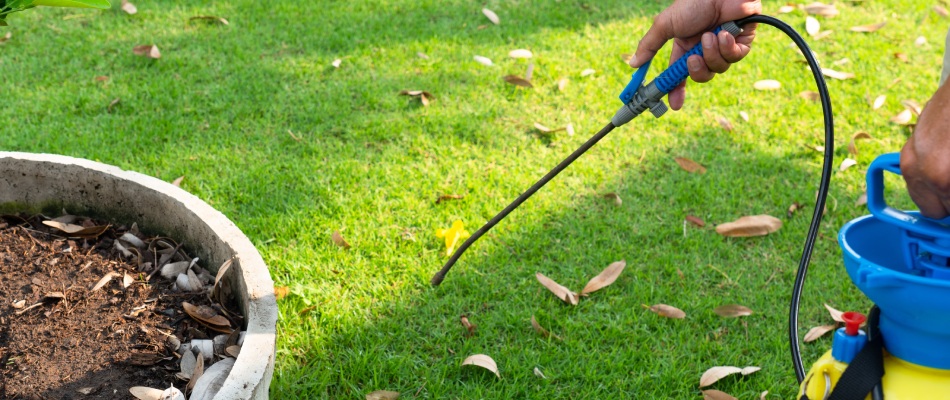 Healthy lawns are an incredible sight to look at, but achieving and maintaining them is tough. Let our experts at Ideal Landscaping & Irrigation help with our full-service landscape maintenance program for your lawn and landscape. When you sign up for this program, you can spend more time with your loved ones without worrying about your turf! That's because this program involves lawn care services that ensure your grass is in its best health.
Your landscape will also receive some much-needed TLC from our pros! We'll get rid of unwanted debris and give your plants a haircut, so they look neat and lively. Our full-service landscape maintenance program includes:
Leaf Removal
Trimming & Pruning
Lawn Mowing
Fertilization
Weed Control
Aeration
Overseeding
---
We Provide Design & Build Services to Make Your Property Stand Out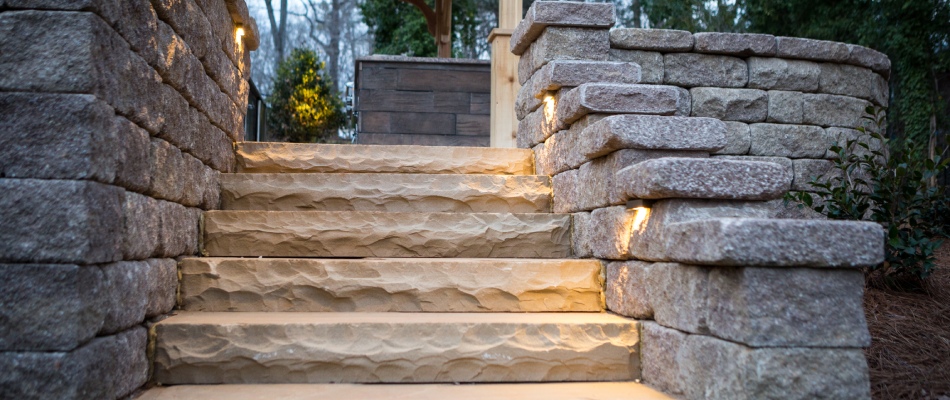 At Ideal Landscaping & Irrigation, we can install gorgeous hardscaping features on your property. Whether you want a patio with a fire feature where you can gather with friends or a serene yard with calming water sounds from your water feature, we can handle it. Our team also installs retaining walls if your property is on a slope and needs additional space for your landscaping projects.
We also offer new lawn services including sod, seed, and artificial turf installation if you want to create a new lawn from scratch. Our complete set of design and build services that we offer include:
Landscape Renovation
Driveway Installation
---
Let our irrigation services keep your grass and plants well-hydrated.
Your lawn and landscape plants need enough hydration to remain healthy. Keep them well-hydrated by letting our team install an irrigation system that will water your grass and plants even when you're not home! We'll also take care of maintenance and repairs if something goes wrong with your irrigation system. We offer the following irrigation services for properties in Jamestown, NC:
We also offer drainage and grading services so you don't have to deal with the headache of pooling water in your yard.
---
Call us today to schedule our lawn and landscape services!
At Ideal Landscaping & Irrigation, we offer a variety of services to residential, commercial, and HOA property owners in Jamestown, NC and throughout the surrounding areas. We have the skills and experience to take care of your lawn and landscape and deliver reliable results. Call our team today at (336) 396-9191 to schedule any of our services!