We offer landscaping and irrigation services to homes and businesses in Lewisville, NC.
Our team works to ensure your property looks stunning throughout the year.
Lewisville, NC is a town located on the western portion of Forsyth County and it is home to more than 13,000 people. It was incorporated in 1991, but the history of Lewisville dates back to around the 1700s. This town takes pride in its undeniable small-town charm and highly rated public schools.
It's amazing to see how Lewisville has grown since it was incorporated. Here at Ideal Landscaping & Irrigation, we work to maintain the charm of Lewisville by keeping homes and businesses here looking stunning throughout the year with our landscaping services. Our services include a full-service maintenance program, hardscaping, softscaping, and irrigation services.
---
Maintain a healthy and flourishing yard with our full-service maintenance program.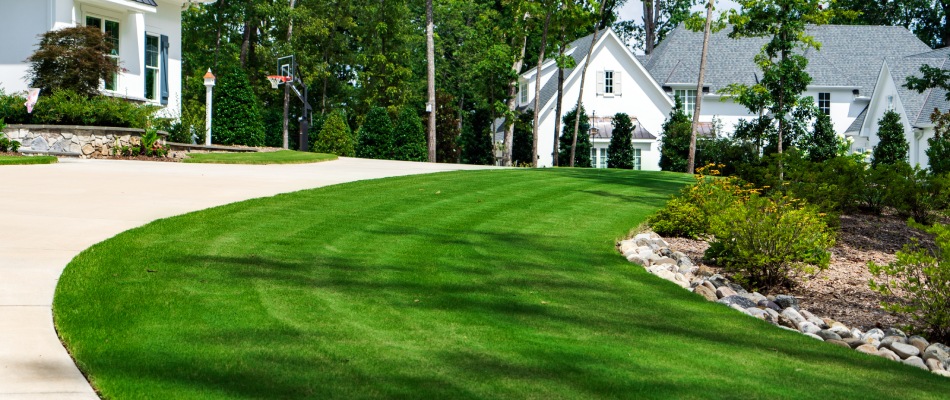 Here at Ideal Landscaping & Irrigation, we offer a full-service maintenance program that will ensure your lawn and landscape in Lewisville, NC is in great shape year-round. Our team makes this happen by visiting your property every week from March to November and then every 2 weeks outside that time range. During our visits, we'll perform lawn and landscape care and maintenance services to strengthen your grass and maintain the beauty of your property. Check out the complete list of services you'll get when you sign up for this program:
Lawn Fertilization
Weed Control
Aeration
Overseeding
Lawn Mowing
Trimming & Pruning
Leaf Removal
Our full-service maintenance program includes commercial snow removal to help business owners keep their properties free of snow.
---
Our Team Installs Hardscapes & Softscapes To Enhance Your Property's Aesthetic Appeal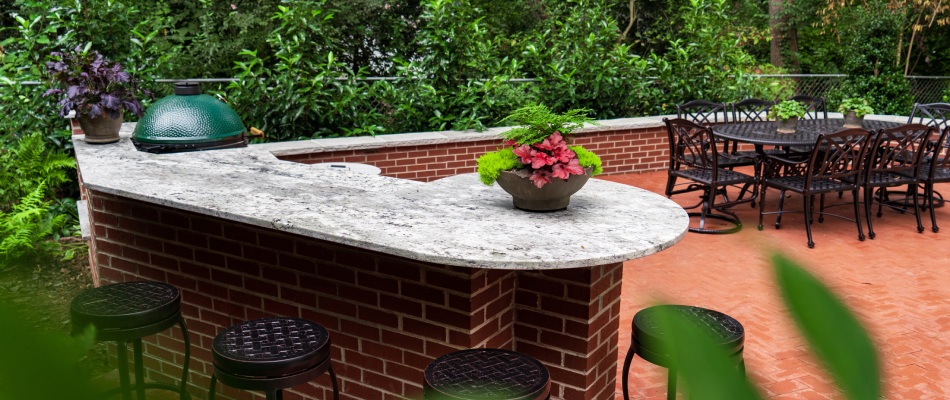 If you're planning to upgrade your property in Lewisville, NC, we're the perfect team for the job. Our crew will work with you to design and build your hardscape to perfection so you can enjoy an outdoor living space that is uniquely yours! We can build patios, walkways, outdoor steps, retaining walls, and driveways to make your property more functional. Our fire pits, outdoor fireplaces, and water features can make a fantastic addition to your property since they improve the ambiance of your outdoor space.
Softscapes add vibrance to your yard and enhance the aesthetic appeal of your property. We can install new landscape beds or breathe new life into your existing landscape beds by renovating them. Below are the softscaping and hardscaping services we offer:
Landscape Renovation
Driveway Installation
Outdoor Steps Installation
New Lawn Services
---
We offer a variety of irrigation services.
It's crucial to maintain the prime condition of your irrigation system to ensure it can consistently deliver much-needed hydration to your lawn and landscape plants. We can check your irrigation system regularly to ensure there are no damages or leaks that can affect its performance. If anything needs fixing, our irrigation technicians are skilled in performing all sorts of irrigation repairs to keep your irrigation system working efficiently. Below are all the irrigation services we provide:
Have you got issues with standing water in your yard? We offer drainage solutions to improve water flow on your property.
---
Give us a call today to sign up for our landscaping and irrigation services.
Our team at Ideal Landscaping & Irrigation offers professional landscaping and irrigation services to commercial, residential, and HOA properties in Lewisville, NC. We have been helping property owners upgrade their properties with our full-service maintenance program, design and build services, and irrigation services since 1999. Call our team today at (336) 396-9191 to sign up for any of our landscaping services!