We offer lawn and landscaping services to commercial, residential, and HOA properties in Colfax, NC.
Our crew offers design and build, irrigation, and lawn and landscape maintenance services.
Colfax, NC, is an unincorporated community in Guilford County and is home to about 4,600 people. This community is the site of various package-handling warehouses of large-scale e-commerce companies like Amazon and FedEx. It is also conveniently located near the Piedmont Triad International Airport and between the hustling and bustling cities of Winston-Salem and Greensboro!
Here at Ideal Landscaping & Irrigation, we provide top-notch lawn and landscaping services for commercial, residential, and HOA properties in Colfax, NC. Our team has been in the lawn and landscaping industry since 1999, and we take pride in providing top-notch services and delivering exceptional results to our clients time and time again. If you're looking to upgrade your property, let our team do it. We can handle your design and build, lawn and landscape maintenance, and irrigation needs!
---
Keep Your Property Looking Amazing Year-Round With Our Lawn & Landscaping Services
Maintaining a pristine and stunning yard takes a lot of work, and there are several services you'll need to schedule! To streamline every task you need to keep your property in Colfax, NC, looking amazing year-round, we offer a full-service landscape maintenance program! This program includes all the essential care and maintenance services you need to ensure your lawn and landscape are in tip-top shape throughout the year. When you sign up for our full-service maintenance program, we will handle the following tasks:
Lawn Fertilization
Weed Control
Lawn Aeration
Overseeding
Lawn Mowing
Trimming & Pruning
Leaf Removal
---
Our team designs and builds hardscapes and softscapes to upgrade your landscape.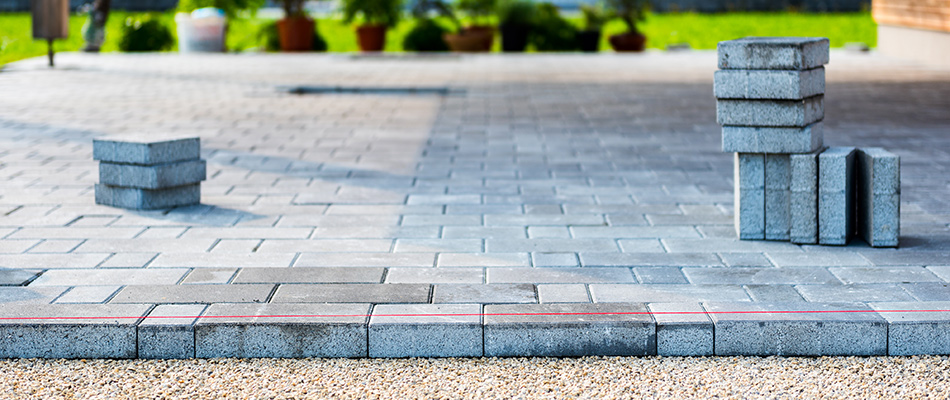 Hardscapes and softscapes do an amazing job of transforming the visual appeal of any landscape. Here at Ideal Landscaping & Irrigation, we help property owners in Colfax, NC, upgrade the style and function of their outdoor space by designing and building exceptional hardscaping and softscaping elements! From fire features that make chilly nights better to patios that make for a great designated space for your gatherings, we will ensure you get the outdoor living space you've always wanted! Below are all the design and build services we offer:
Outdoor Step Installation
New Lawn Services
---
We offer irrigation services like installations, startups, winterization, repairs, and management.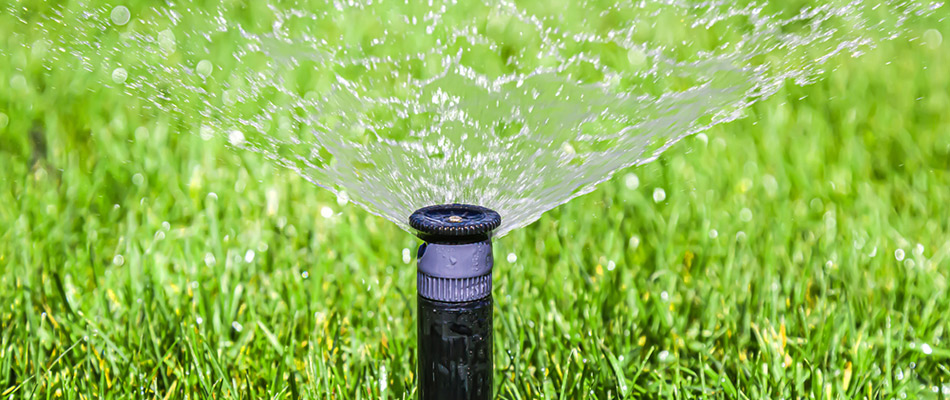 Your irrigation system plays an important role in keeping your lawn and landscape plants healthy. Because it provides your vegetation with much-needed hydration, you'll want to keep your irrigation system in prime working condition. That's where we come in to help! Our team provides comprehensive irrigation services that will ensure your irrigation system is working smoothly and efficiently to provide enough hydration to your plants. If you don't have an irrigation system, we can install one for you! Check out the irrigation services we provide:
If you have issues with drainage and water retention on your property in Colfax, NC, we offer drainage solutions to address them!
---
Call us today to sign up for our lawn and landscaping services.
Our team at Ideal Landscaping & Irrigation proudly offers top-of-the-line lawn and landscaping services to commercial, residential, and HOA properties in Colfax, NC. We have 23 years of experience helping property owners transform their properties and make the landscape of their dreams a reality. If you want the best results for your property, give us a call today at (336) 396-9191 to sign up for our services.