Comprehensive Lawn & Landscape Services in Gibsonville, NC
We've been serving property owners for 23 years!
Gibsonville, NC is known as the city of roses for a simple reason – it's adorned with masses of dazzling rose bushes! Walk along the rose-lined streets and stop by any of the custom shops offering jewelry, antiques, and more to find something unique. Each summer, you can rely on Market Days to breathe new life into the city, featuring local produce, crafts, artisans, and music. Other seasonal events include the Fall Festival, the Lighting of the Green, and a Christmas Parade!
Our company provides top-notch lawn landscaping services in Gibsonville, NC and surrounding areas. Our services include landscape maintenance, driveway installation, and much more. Give our office a call today at (336) 396-9191 to speak with our team and get a quote on your next service!
---
Our full-service landscape maintenance program includes fertilization, weed control, and much more!
Keeping your lawn and landscape healthy is essential to helping your property shine. We've created a full-service landscape maintenance program to make achieving that simple! For your lawn, we'll apply fertilizer and weed control to nourish your lawn and keep nutrient-thieving weeds at bay. Our team will perform aeration and overseeding to improve nutrient absorption and fill out any bare spots. We'll also mow the lawn to keep it looking sharp!
In the rest of your landscape, we'll trim and prune your plants so that they're well-manicured all year long. Our team will install mulch in your landscape beds and remove any leaves that have piled up. And in spring and fall, we'll do specialty yard cleanups to remove debris from your property and more seasonal services!
We offer commercial snow removal in our landscape maintenance program to keep your property open and primed for business!
---
We can install stunning softscapes, patios, water features, and more.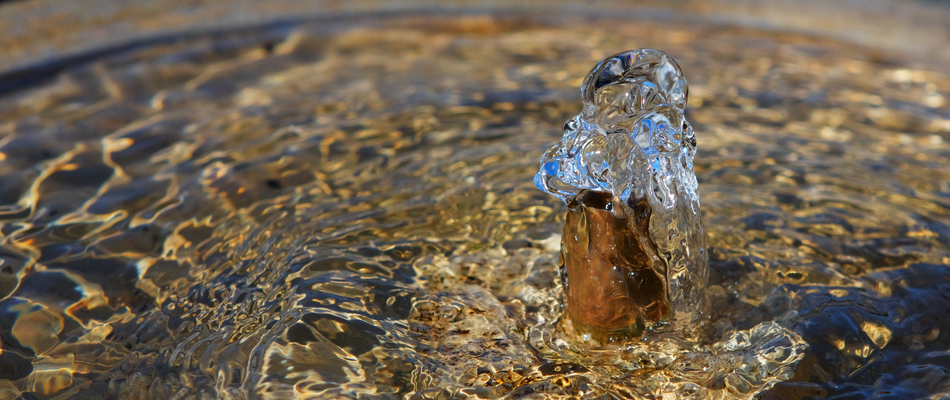 If you're looking for a change of pace, our landscape renovations can rejuvenate your softscapes so that your landscape beds look good as new!
To illuminate your property and highlight the best features of your landscape, we offer our outdoor lighting service.
Add peace and tranquility to your landscape with our water features including bubblers, water fountains, or even a pond that you can swim in. If you'd rather add warmth, we can install a fire pit or outdoor fireplace for your property.
Decoration and function come together in our retaining and seating wall installations! We can also install a custom patio and walkway for you made from beautiful and durable materials like pavers, natural stone, and brick. If you have a transition from an indoor to an outdoor space that needs outdoor steps, we can construct steps that blend in seamlessly with your landscape.
To up your hosting game, we can install a custom outdoor kitchen for you that can include amenities like a grill, refrigerator, outdoor burner, and more.
Our driveways use a modified base unique to us that provides better drainage and compaction – and they'll look amazing, too!
We offer new lawn services like sod installation, seeding, or artificial turf following a project to add the finishing touch!
---
Our Irrigation Services
To upgrade your watering experience, we can install a new irrigation system customized to your property's needs.
In preparation for the cold winter weather, schedule our winterization service to properly decommission your irrigation system and help prevent damage from freezing temperatures.
Our irrigation startup service will get your system back up and running and it includes activating the water source, checking for backflow leaks, and more!
Our experts can perform irrigation repairs including replacements of heads, valves, and any other parts that may become damaged over time!
Keep your irrigation system running smoothly all year long with our irrigation management program that includes three yearly visits to run a system test, align sprinkler heads, adjust timers, and perform small repairs as needed.
If you have water flow issues on your property, our drainage solutions can help! We install dry creek beds, downspouts, and more.
---
Call us today to schedule any of our lawn and landscape services!
At Ideal Landscaping & Irrigation, we're committed to producing the best results possible in each and every service we provide. Our team members are knowledgeable, passionate, and equipped with top-of-the-line products and equipment. Our services are available to commercial, residential, and HOA property owners in Gibsonville, NC and nearby cities. If you're in the area and ready to get started, give our office a call at (336) 396-9191 today to schedule your next lawn and landscape service!