There's no better way to spend time with your friends and family than sitting around the warmth of a fire pit. While there are many ways to customize your fire pit design, one of the main decisions you will have to make is if you want to install a wood-burning or a gas-burning fire pit.
When thinking about which one you want, there are several factors to consider. You want to think about the amount of time you're willing to put in for maintenance, the kind of experience you're looking for, whether you prefer the convenience of an instant fire or the challenge of starting one yourself, and lastly, your budget. After considering these factors, it should be clear which type of fire pit to install on your property in North Carolina!
---
1. Maintenance & Cleanup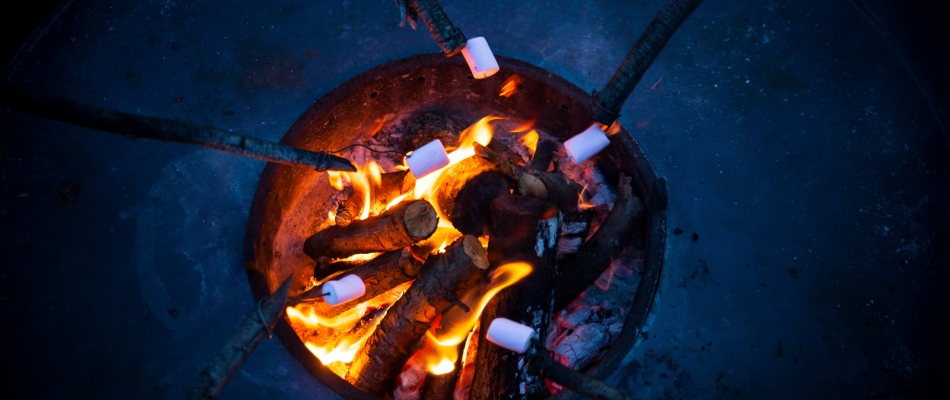 When deciding between these two types of fire pits, it's important to know that a wood-burning fire pit will require a little more maintenance and cleanup than a gas-burning fire pit. With a wood-burning fire pit, wood, soot, and ash will build up over time, meaning you'll have to shovel them out regularly to maintain it. A gas-burning fire pit, on the other hand, doesn't require much maintenance at all. Since the fire is coming from gas, there isn't anything that you need to clean out. You only need to wipe it down from time to time, making a gas fire pit a great option if you want a fire feature that requires little to no maintenance. However, if you don't mind the maintenance, a wood-burning fire pit could be perfect for you!
---
2. Ambiance & Experience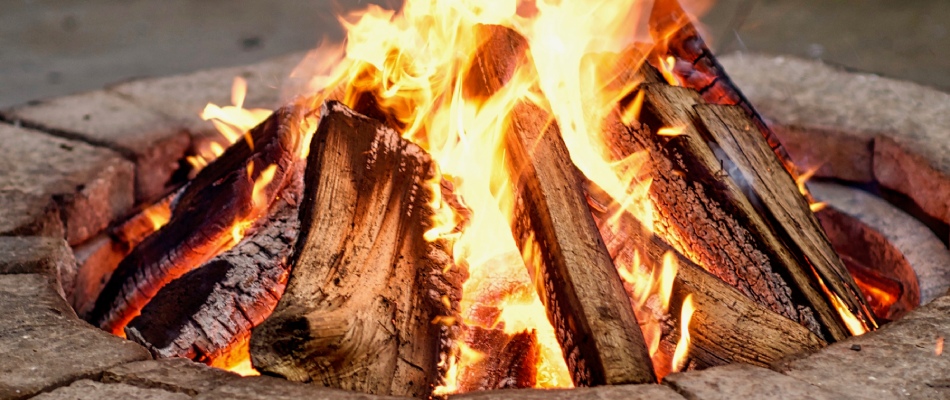 Despite both types of fire pits serving the same function, they each offer completely different experiences. Burning wood provides a crackling sound and a distinct smell, reminiscent of camping in the great outdoors. Meanwhile, a gas fire pit comes without the sounds, smell, and smoke, but still provides the calming warmth. If you know what type of experience you are looking to have with your new fire pit, it might make the decision a little easier!
---
3. Instant Fire or Building a Fire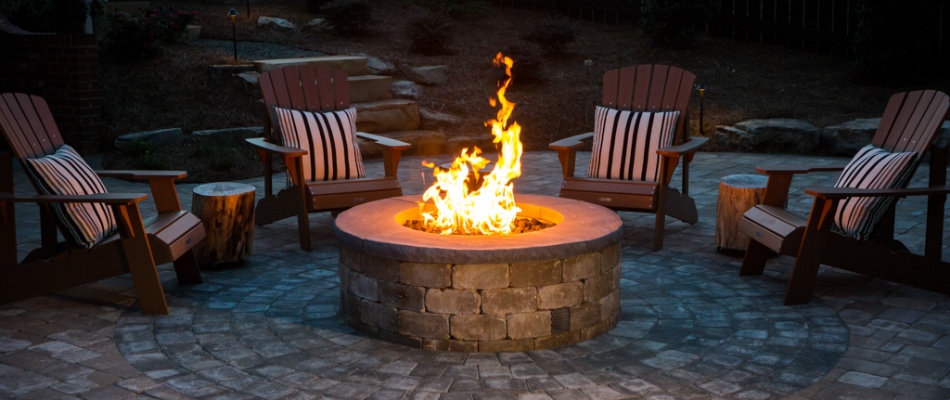 The way that you get a fire started differs between each type of fire pit. A gas-burning fire pit will start at the press of a button or the turn of a knob. It's great for those who don't want to wait. However, some people prefer starting and maintaining a fire themselves. With a wood-burning fire pit, you can enjoy the challenge and satisfaction that comes with building a fire. It all depends on your preference. Do you prefer the instant gratification that comes with a gas fire pit, or would you prefer taking the time to build a fire yourself from scratch?
---
4. The Cost & Your Budget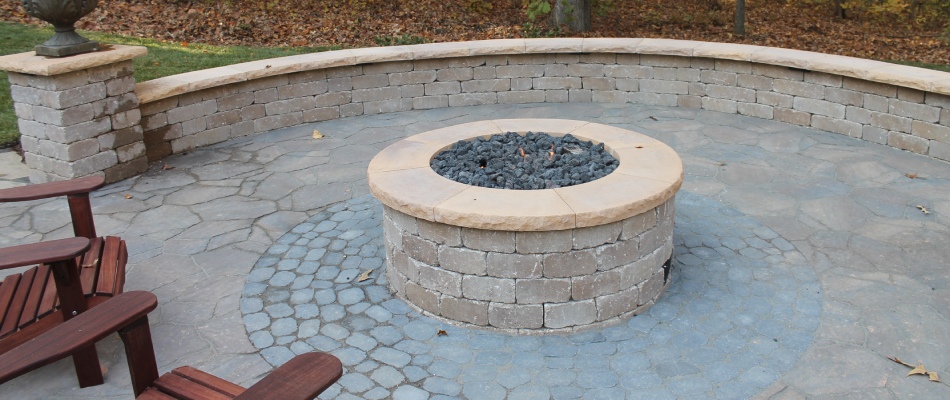 The cost of a fire pit is another important factor to consider. You want to choose the one that falls in line with your budget. When looking at both types of fire pits, you may notice that gas-burning ones are typically more expensive to install. Wood-burning fire pits are the more cost-effective of the two since you don't have to worry about installing additional components like a gas line.
Talk to your landscaping company about price limits so that they can provide you with options that fall within your budget!
---
We offer wood-burning and gas-burning fire pits! Call us today to schedule a consultation!
Whether you're going for a campfire aesthetic with a wood-burning fire pit or aiming for the convenience of a gas-burning fire pit, we've got you covered. At Ideal Landscaping & Irrigation, we offer both types to suit your needs, which can be custom-built to fit the look and feel of your property. We service commercial, residential, and HOA properties in Greensboro, NC, and surrounding cities like Winston-Salem and Summerfield. Call us today at (336) 396-9191 to schedule a consultation for your new fire pit!