Due to the beautiful weather we experience here in North Carolina for much of the year, it's a great idea to invest in landscaping projects so that you can take advantage of your outdoor living space. However, landscaping projects can get complicated, so it's best to use a design rendering. When you invest in a design rendering, can minimize any miscommunication between you and your landscaping company because you'll be able to show them exactly what you want. When the project is rendered, it is visually laid out for everyone to see, so you can confirm that everyone is on the same page and even try out different design elements before deciding on one. You can also help the installers install the hardscape quicker and easier by handing them a guide. Keep reading to learn more about the benefits of using a design rendering.
---
Design renderings can help minimize miscommunication between you and your landscaping company.
A picture is worth a thousand words, especially when installing a new landscaping project. When you opt to have your design rendered, you will be helping to ensure that you and your landscaping company are on the same page by using concrete visuals, minimizing the chances of miscommunication. Otherwise, your words and ideas could be misinterpreted and twisted into something else.
Without a design rendering, you might think the landscaping professionals understood what you meant when you verbally described your vision. But, there's a chance they won't be on the same page with you, so the project could turn out completely different than what you wanted.
Look for a company that offers both 2D and 3D design renderings.
---
Using a design rendering lets you see the design before it comes to life.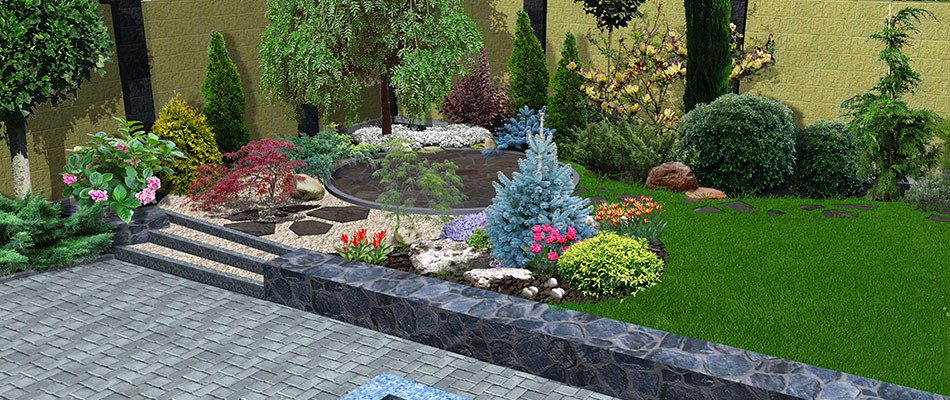 One of the benefits of using a design rendering is that you can see your project before it is installed. While you may have an idea of what your project will look like, it could actually turn out completely different. With a design rendering, you can prevent any visual mishaps and change anything you don't like before the design is brought to life.
For example, if you were looking forward to installing a water feature like a fountain or water garden, a design rendering could ensure you don't pick a color that doesn't suit your property or pick a material that clashes with the current aesthetic scheme of your landscaping features.
---
A design rendering can help the installation process go smoothly.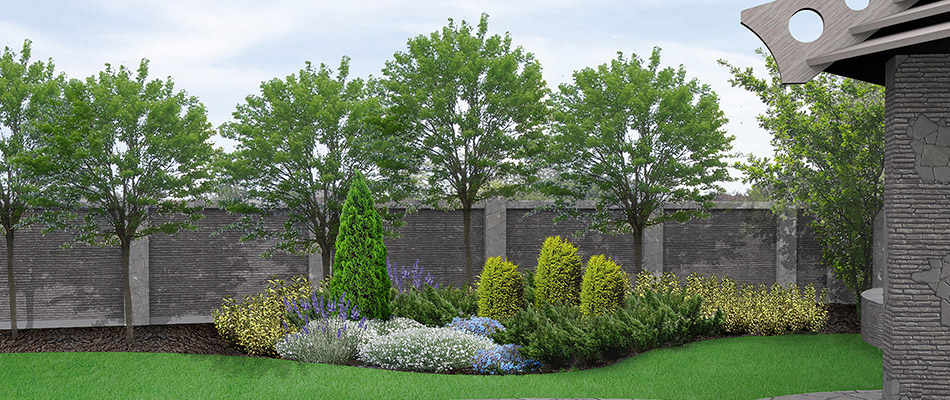 When you use a design rendering, you give the professionals tasked with installing the hardscape a blueprint of what they need to accomplish. They'll be able to reference the rendering while installing your landscaping project, ensuring that the installation process goes smoothly. Without a rendering, the installation could take longer and there's a chance it won't turn out right since they won't have an exact design to follow.
---
Give us a call today to schedule our landscape design service.
Investing in a landscaping project can be exciting, and you'll want to make sure that the final project turns out just how you want it to. However, to accurately construct the outdoor living space of your dreams, it's important you use a design rendering to prevent miscommunication and unpleasant design choices. Call us today at (336) 396-9191 to schedule our landscape design service! At Ideal Landscaping & Irrigation, our professionals can assist you as you decide to bring your landscaping project to life with either a 2D or 3D design rendering. We offer our landscape design service to commercial, residential, and HOA property owners in Greensboro, Winston-Salem, Summerfield, and surrounding areas in North Carolina.