Having a patio installed is a great way to enhance the aesthetics of your property and it will provide you with a designated place to spend time while you're enjoying your outdoor living space. If you're in the market for a new patio, you'll want to take a few things into consideration before moving forward with the project. First, you'll want to make sure that you choose a durable material that will be strong enough to stand up to the weather here in North Carolina. You should also invest in a design rendering so you can see what your patio will look like when it's finished before the installation even begins. And finally, you'll want to research the company you're looking to hire to ensure they have a lot of experience and have received good reviews from previous clients. By following these 3 tips, you should end up with a beautiful patio that will last for years to come!
---
1. Choose a patio material that is durable and able to withstand the elements.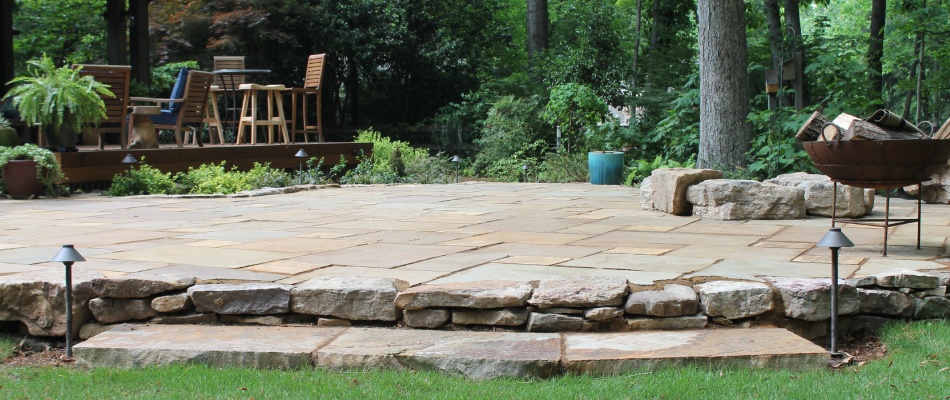 It is important to choose a durable material for your patio that will withstand the elements over a long period of time. Some strong materials used to build patios include:
Concrete pavers
Natural stones
Bricks
These materials are both durable and beautiful. They come in various colors, allowing you to match your new patio to other hardscape features on your property, and you have the ability to create complex designs that will make your property stand out!
---
2. Invest in a design rendering of your patio.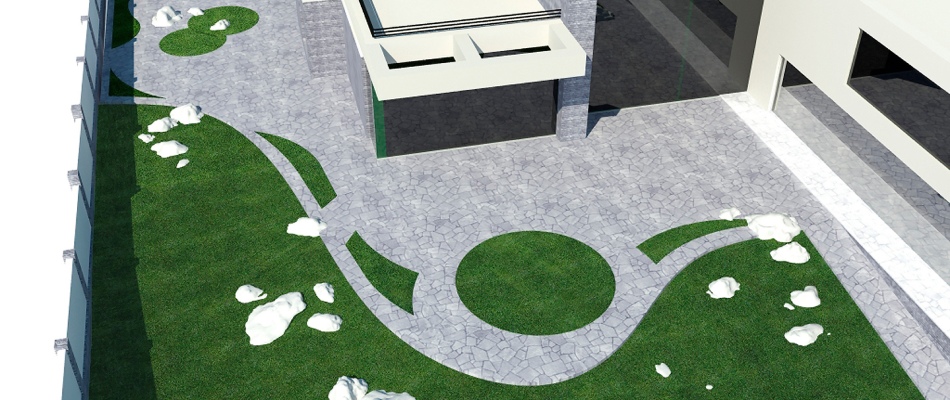 Before you move forward and have a patio installed on your property, you should first invest in a design rendering. A design rendering will allow you to see how your patio will look when it's finished before the construction ever begins. They are available in either 2D or 3D forms and are hand-drawn or computer crafted. If you do not like the design, you can make changes until you are satisfied. Once you are finished, your company will follow your design to ensure your project turns out just how you wanted it to.
Make sure your patio has enough space for guests and extra features like a grill or fire pit.
---
3. Make sure you choose the best company to install your patio.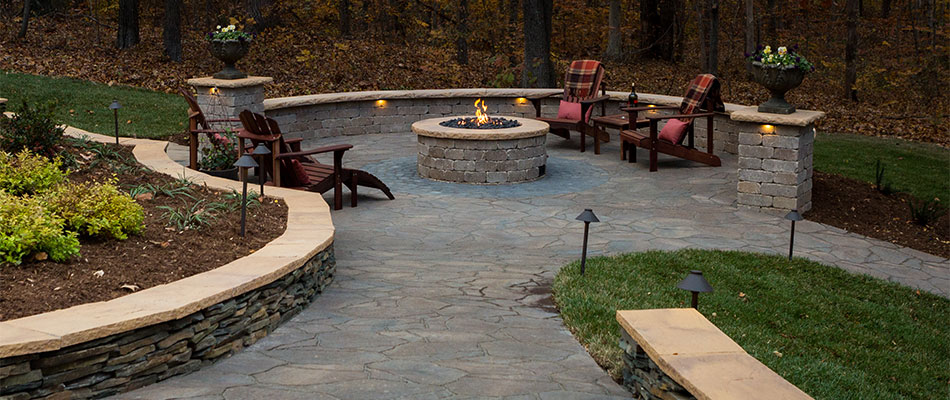 Installing a patio is a big decision! You want to choose a company that you can depend on to do a quality job. Here are some questions to consider before you move forward with hiring a company:
How long have they been in business? Look for a company that has been in business for more than 20 years. When a company has been around for a long time, it usually means that they have a ton of experience and can be counted on to perform quality work.
Do they have good online reviews? Good online reviews mean customers were satisfied with the company's service and want everyone to know it! By reading these comments you can see the customer's perspective during and after the patio installation, see how the company treated them, and if there was anything the customer regretted that you can learn from.
Have they won any awards? If the company you are looking to hire has won any awards, that is a good indicator that they perform quality work.
---
Give us a call today to sign up for our patio installation service.
At Ideal Landscaping & Irrigation, our 23 years in the lawn and landscaping industry is just one of the reasons you can feel confident in our services. We offer a landscape design service that will allow you to see what your finished patio will look like before construction even begins! We offer our services to property owners in Greensboro, Winston-Salem, Summerfield, Oak Ridge, and surrounding areas in North Carolina. Give us a call today at (336) 396-9191 to sign up for our patio installation service.