Slopes can be a nuisance in Greensboro, NC because they limit what you can do on your property. However, there is a way for you to deal with the problems that come with a sloped property, and that's by installing a retaining wall. A retaining wall allows you to tackle both soil erosion and drainage issues that are common on sloped properties in one fell swoop. Once a retaining wall is built, it will provide you with usable, flat space that you can use to further enhance your property. Now, if you're worried about the wall not matching the current look of your property, don't worry. Retaining walls can also be customized to match your aesthetic. That way they can seamlessly blend into your property like they were always there. Continue reading to learn more about the benefits that retaining walls provide to sloped properties.
---
Retaining walls help prevent soil erosion.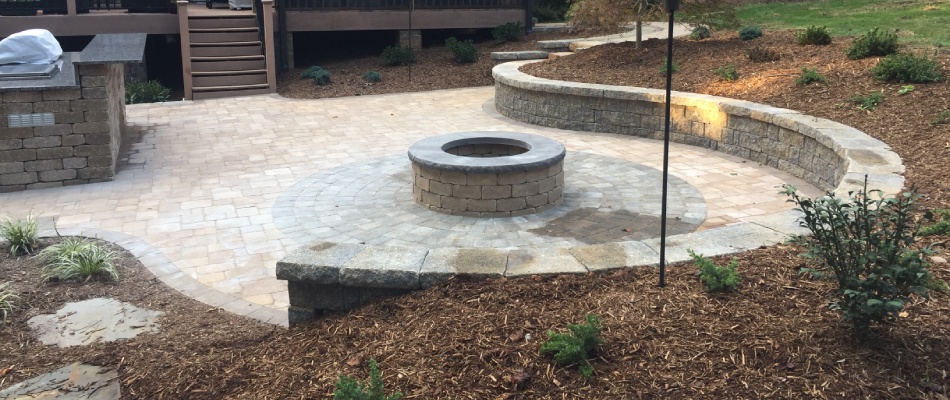 Your topsoil naturally erodes because of wind and rainwater, and when your property is sloped, the amount of soil that's displaced increases as it tends to travel downhill. One of the major benefits of installing a retaining wall is that it helps prevent soil erosion. By building a retaining wall, you're creating a flat space for your soil to rest, which can drastically reduce how much soil is eroded by environmental conditions. Retaining walls also help to reduce soil erosion by holding soil in place against the anchored wall, so it can't continue to run down the slope and take more soil with it.
---
Retaining walls help with drainage issues.
When you have a slope on your property, you may find that the water doesn't drain properly after it rains. There will be tiny puddles of water collected at the bottom of the slope, which can cause numerous issues, including creating an ideal environment for lawn diseases to form. When you build a retaining wall, you can help reduce drainage issues. Because the retaining wall creates more flat space on your property, water should be able to drain properly instead of gathering at the bottom of a slope.
---
Create more useable, flat space on your property with a retaining wall.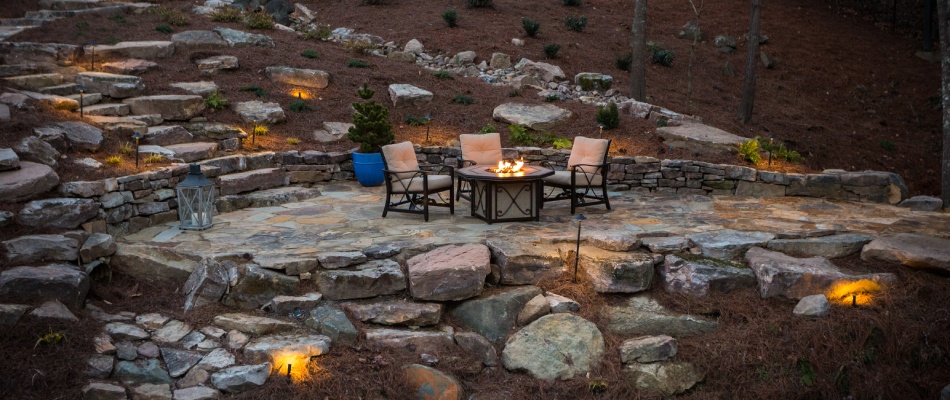 When you build a retaining wall on your property, you're creating more flat space that you can utilize in a variety of different ways. This additional flat space can fuel your creativity. You can enhance your property with a new patio, or you can install a new landscape bed. You can use this newly created flat space however you want to get the most out of your outdoor area!
You can even install a raised planter bed to accentuate your retaining wall. Ask your landscaping company about this option!
---
Retaining walls make a beautiful addition to your landscape.
While offering numerous benefits to your property, retaining walls can also be customized to suit your preferences. They can be built using various materials to seamlessly blend in with your property's aesthetic, making it a beautiful addition to your landscape. Customizing your retaining wall can be used to complement and enhance the look of your landscape. You can even build it as tall as you want to match the vision you have for your property.
---
Want to transform your sloped property? Call us today to have a retaining wall installed on your property.
If you're at a loss on what to do with your sloped property, then install a retaining wall to open more possibilities by creating more usable flat space. At Ideal Landscaping & Irrigation, we can build a custom retaining wall to blend into your property. We service commercial, HOA, and residential properties in Greensboro, NC and in surrounding cities like Winston-Salem and Summerfield. Call us today at (336) 396-9191 to install a new retaining wall for your home or business!