Is your property missing a spot where you can just sit back and unwind from all the day's stress? Sometimes it's hard to clear your mind when you're not in the right environment. Well, you can transform your property into the ultimate place of relaxation with any one of these five great water features: bubblers, ponds, pondless waterfalls, fountains, and water gardens. Each one of these water features brings a sense of peace and relaxation to your outdoor living space for you to enjoy, especially with the beautiful weather we're graced with in North Carolina. Keep reading to find out which water features are perfect for you!
---
1. Bubblers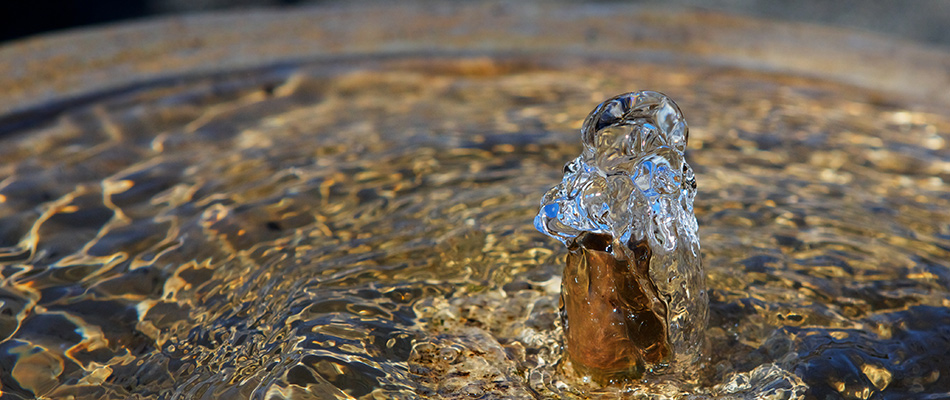 A bubbler is a great option if you have a smaller yard but want to enjoy the relaxing sound of running water. They are incredibly versatile and low-maintenance, thanks in part to their small size. Bubblers don't require a pond or large reservoir to function. A pump typically circulates water from an underground basin to the bubbler that streams the liquid into another structure, creating this mesmerizing bubbling effect. Bubblers come in many different styles and can fit in just about anywhere to create a relaxing atmosphere in your yard.
---
2. Ponds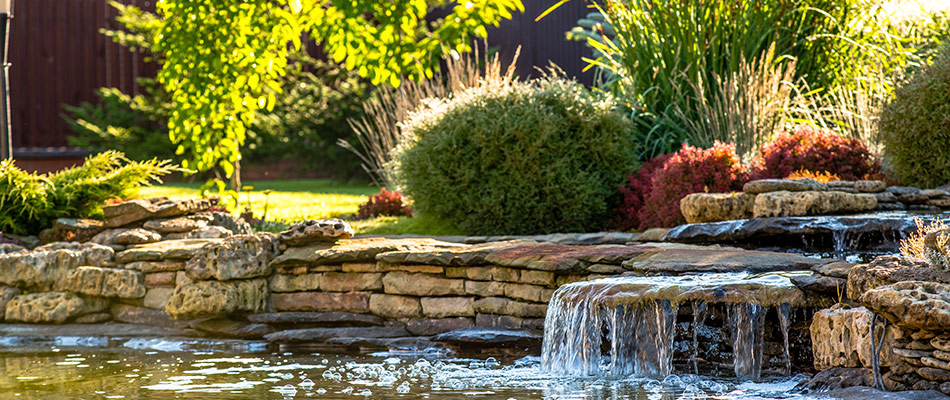 If you're aiming for a more natural aesthetic on your property and have the space for it, then you should install a traditional pond. This water feature will create a serene atmosphere in your backyard with its presence alone. You can even integrate fish and plants into it to mimic a natural pond. Add other water features to your ponds, such as bubblers and fountains, to elevate your property's aesthetic even further!
---
3. Pondless Waterfalls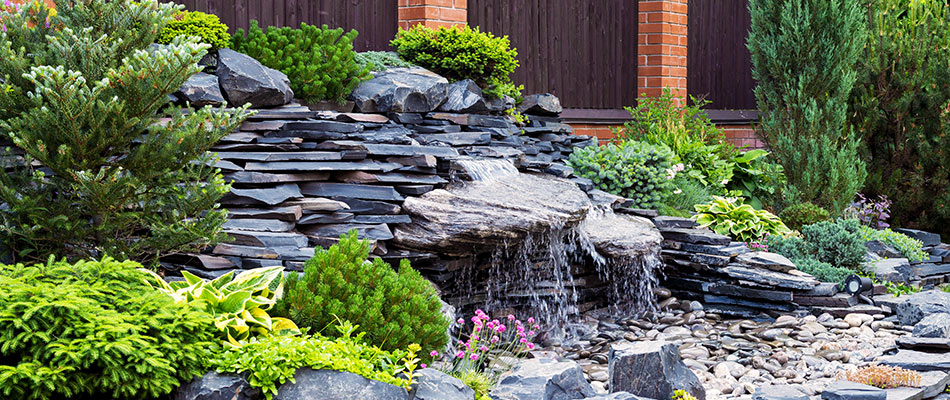 Pondless waterfalls are perfect for people with smaller yards who don't have room for a larger body of water, such as a pond or a reservoir. Pondless waterfalls provide the calming sounds of cascading water, and they make a fantastic centerpiece for your landscape. They work by recirculating water from an underground basin, and they come in all shapes and sizes, so you can customize them to suit your outdoor living space.
---
4. Fountains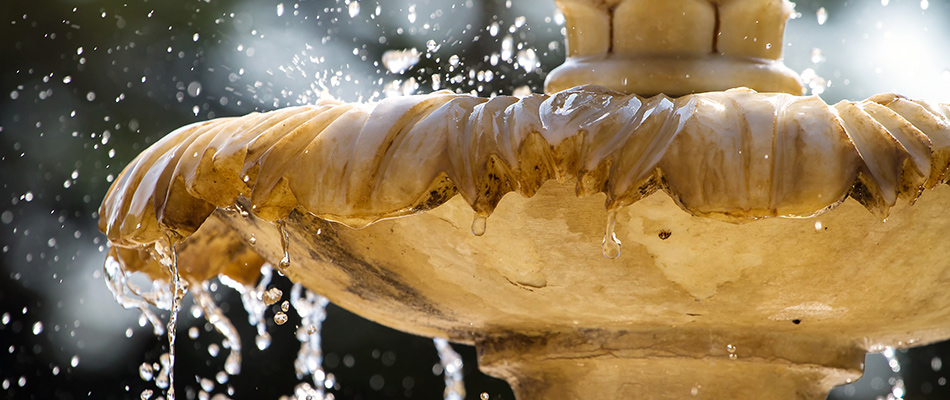 Fountains can make the perfect addition to your property if you are looking to create a relaxing environment in your outdoor living space. A well-constructed fountain makes a statement on your property and can create something to admire while relaxing in your yard. Their presence can make your yard the go-to spot whenever you want to take a load off and unwind!
---
5. Water Gardens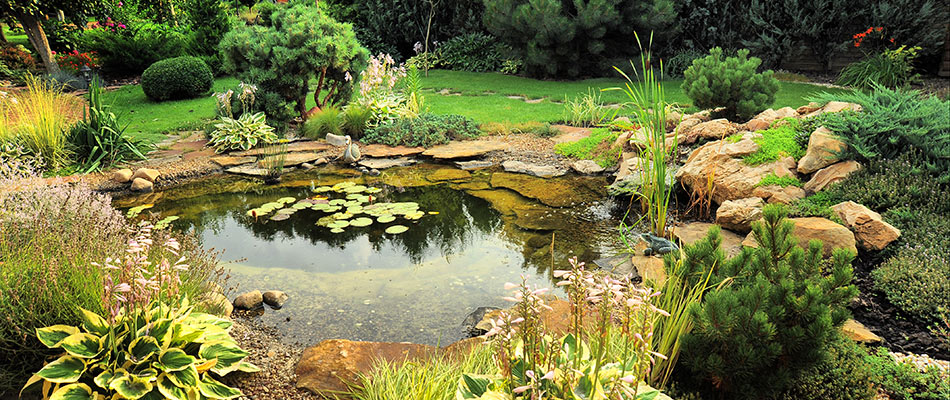 A water garden can become the centerpiece of your relaxing landscape. Water gardens can house many aquatic plants to create a breathtaking vista right in your yard. You can add wildlife such as fish or turtles to take this water feature to the next level. Additionally, they are incredibly customizable, so they can comfortably blend into your property's aesthetic. You could add other features like waterfalls, fountains, or bubblers to make your water garden stand out even more.
Accentuate your water garden with some beautiful outdoor lighting to enhance your property's nighttime aesthetic.
---
Ready to build a relaxing space on your property? Call us to schedule our water feature installation service.
If you want to transform your outdoor living space with a brand-new water feature, we have got you covered! At Ideal Landscaping & Irrigation, we will work closely with you to create a unique water feature that fits perfectly with your property's style and aesthetic. We service commercial, HOA, and residential properties in the Greensboro, NC area, including nearby areas like Winston-Salem and Summerfield. Give us a call today at (336) 396-9191 to schedule our water feature installation service!