Water features are a great addition to any property, and having one installed for your outdoor space in North Carolina can provide a multitude of benefits. For example, a water feature will create a peaceful and calming environment, plus drown out noise pollution. Water features can also enhance the visual aesthetic and value of your property, as well as attract beautiful wildlife, such as birds and other small animals. Continue reading to learn more about the benefits of installing a water feature on your property!
---
1. A water feature can create a relaxing and calming environment on your property.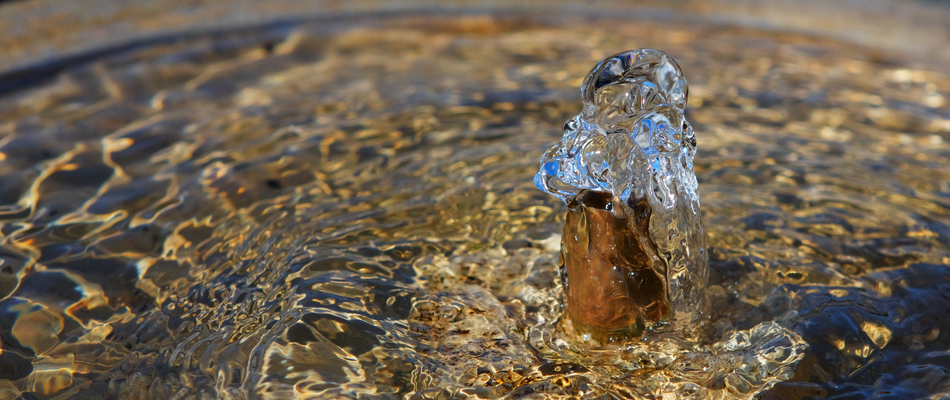 Water features have been known to create a serene environment that is perfect for meditating or just simply unwinding, which is one of the benefits of adding one to your property. The trickling sound of a fountain or the gentle rush of a waterfall can create a calming effect on the mind and body, promoting relaxation and reducing stress levels. Not only does the sound soothe your senses, but the sight of water can, too. With one, your outdoor space can become an oasis and a source of enjoyment, especially after a long, busy day.
Water features have been used in garden design for thousands of years, dating back to ancient civilizations, such as the Egyptians, Greeks, and Romans.
---
2. Water features can help reduce noise pollution.
In today's busy world, noise pollution is all around us, and it can be difficult to drown it out. Fortunately, another benefit of adding a water feature to your property is that it can help to reduce the impact of noise pollution. After all, the sound of running water can help to mask unwanted noises like traffic, voices, and other sounds, creating a more serene and peaceful ambiance.
---
3. A water feature can enhance the aesthetic of your property and increase its overall value.
Adding a water feature to your property can significantly enhance its visual appeal and increase its overall value. Water features like waterfalls, ponds, and fountains can create a stunning focal point in any outdoor space and add a touch of natural beauty that is hard to replicate with other landscaping elements. Water features can even be designed to complement your existing landscape, and the sense of tranquility created by the sound and movement of the water can make your property more appealing to potential buyers, increasing its value should you want to sell one day.
In addition, water features can also create a unique and memorable experience for visitors and others, providing another, different value. Whether you're entertaining guests at your home or providing a place for your employees and customers to enjoy a quiet moment, the addition of a water feature can create a truly special atmosphere that is sure to leave a lasting impression.
---
4. Water features can attract beautiful wildlife to your property.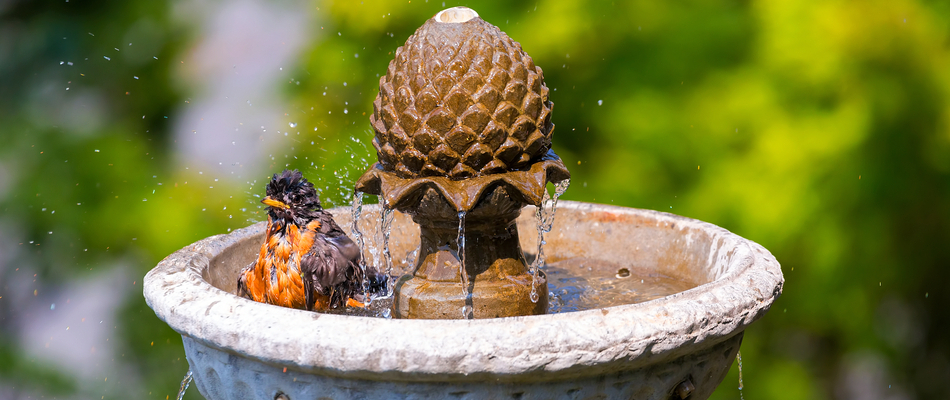 Another benefit of incorporating a water feature on your property is that it can attract a variety of beautiful wildlife. The sound and movement of water can serve as a natural draw for animals, providing them with a source of drinking water and a place to cool off during hot weather. Birds are one of the most common types of wildlife that are attracted to water features, though others may include deer, squirrels, and even foxes or raccoons. In addition to providing a habitat for wildlife, adding a water feature can also give you the chance to incorporate plant life. Plants and flowers are a great way to make it look more natural, plus attract pollinators like bees and butterflies.
---
Call us today to schedule a consultation for our water feature installation service.
If you're looking to have a beautiful water feature, such as a fountain, pond, bubbler, or any others installed on your property in Greensboro, Winston-Salem, Summerfield, or a nearby community in North Carolina, turn to our professionals at Ideal Landscaping & Irrigation. Since 1999, we've been trusted by homeowners, business owners, and HOAs to install a variety of water features that can create a tranquil atmosphere to be enjoyed for many years to come. Give us a call today at (336) 396-9191 to schedule a consultation for our water feature installation service.