With the weather being so nice here in North Carolina, you'll want to spend time outdoors. But instead of spending time on your boring old patio, why not transform it into something that will truly stand out? There are plenty of ways to upgrade your patio, and we've got four great ideas lined up for you. You can install a firepit to make your patio the hangout spot for your friends and family. You can also install an outdoor kitchen to make hosting outdoor gatherings much more convenient for yourself. You can provide your guests with a more permanent seating fixture with a new seating wall. Lastly, you can elevate your patio's nighttime aesthetic by investing in outdoor lighting. You can't go wrong with any of these choices, so keep reading to see which additions would be perfect for your patio!
---
1. Install a Fire Pit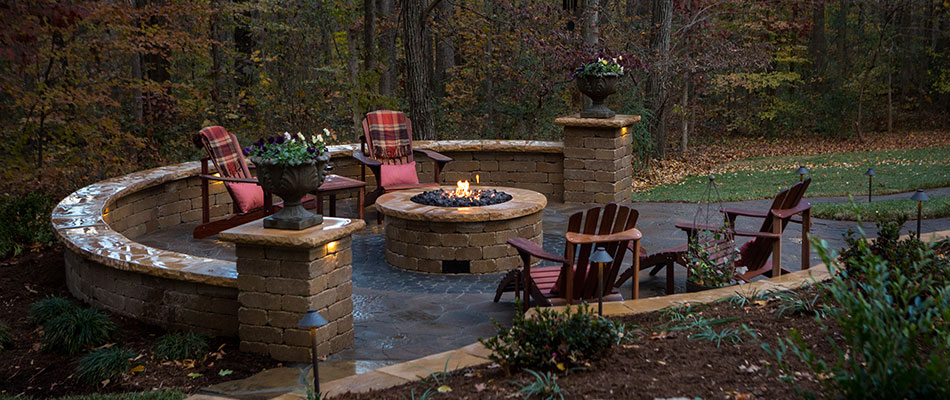 A fire pit makes a great addition to your patio as it makes for the perfect spot for you, your family, and your guests to gather around when you're spending time outside. It's the ideal spot to be during those chilly nights in North Carolina! You can construct your fire pit using materials that blend in with the aesthetic of your patio so it can take your outdoor living space to new heights. When installing a fire pit, you can choose between a wood-burning or a gas-burning fire pit. If you want an experience similar to a campfire, go with a wood-burning fire pit. But if you're looking for convenience instead, a gas-burning fire pit would be more your speed because you can start a fire at the push of a button.
---
2. Install an Outdoor Kitchen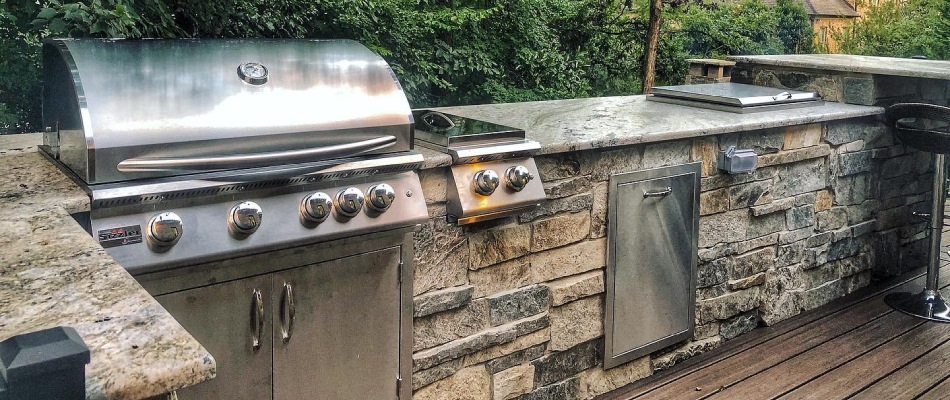 Another way to take your patio to the next level is by installing an outdoor kitchen. An outdoor kitchen is a great feature because it lets you prepare meals while enjoying the outdoors, which is perfect if you're hosting an outdoor event because you won't miss anything like you would if you had to cook inside. Outdoor kitchens can be equipped with amenities such as grills, outdoor burners, refrigerators, and more, so you can choose the ones that you'll benefit from the most.
---
3. Install a Seating Wall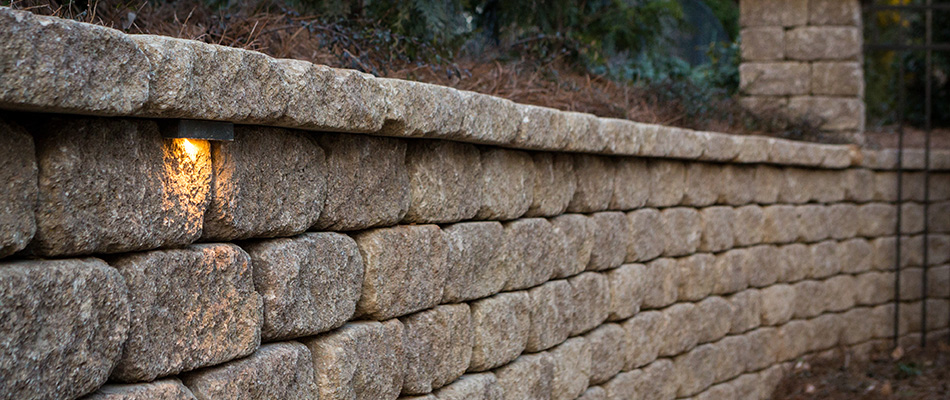 If you need to establish more seating on your patio, you should install a seating wall. A seating wall provides a more durable and permanent solution to seating issues when compared to purchasing outdoor furniture. Seating walls can be constructed using high-quality materials like stone veneer or decorative concrete blocks to match the style of your property. What's more, seating walls will add to the overall aesthetics of your property and will increase its overall value.
---
4. Install Outdoor Lighting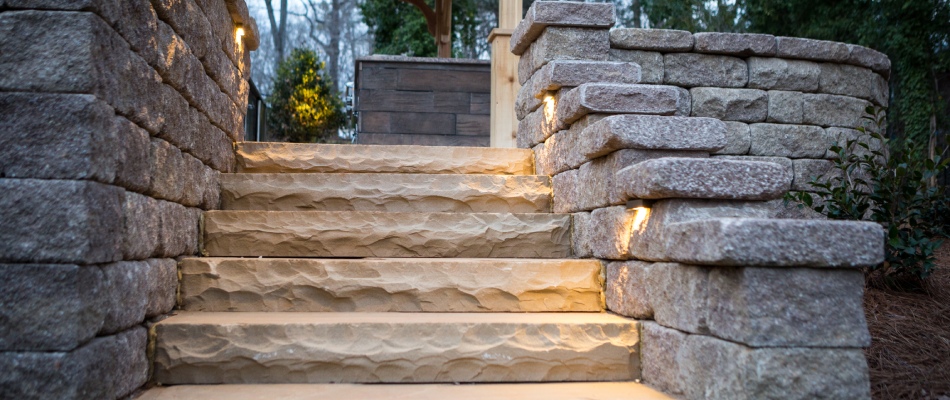 Outdoor lighting is perfect if you want to highlight your patio at night. You can transform the entire look of your patio with some smart use of outdoor lighting designs. You can utilize different lighting techniques to accentuate your patio against the backdrop of darkness. You can even install path lighting on the walkways around it to make everything easier to see and make your property much safer to navigate.
When installing outdoor lighting on your property, use LED bulbs because they are energy-efficient, durable, and built to last.
---
If you're looking to transform your patio, call us today to schedule any of our hardscaping services.
Elevate your patio with one of our many services! At Ideal Landscaping & Irrigation, we can build you a fire pit, a seating wall, an outdoor kitchen, or even install outdoor lighting to transform your boring patio into the place to be! We service commercial, HOA, and residential properties in the Greensboro, NC area, including surrounding areas such as Winston-Salem and Summerfield. Call us today at (336) 396-9191 to schedule any of our hardscaping services!